Subscribe, Rate, Review!
Subscribe to Make New Mistakes wherever you listen to podcasts.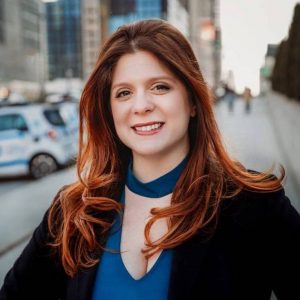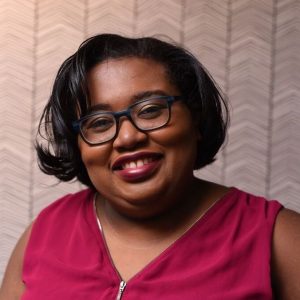 Melissa Anelli
is the CEO of Mischief Management. She has been podcasting since 2005, when she and her friends started a little show about Harry Potter called
PotterCast
, which is now one of the longest running shows on the Web. Mischief Management runs fan conventions around the globe, including
BroadwayCon
,
LeakyCon
(about Harry Potter),
Con of Thrones
, and the new podcasting convention,
PodX
. Melissa is the New York Times bestselling author of
Harry, A History: The true story of a boy wizard, his fans, and life inside the Harry Potter phenomenon
, which featured a foreword from J.K. Rowling. She is a Webby Award-winning webmaster for her work on
The Leaky Cauldron
, and started her career as a daily newspaper reporter. She lives in Brooklyn with her boyfriend and super waggly dog, George.
Taekia Blackwell is the Chief Operating Officer of Mischief Management, which fosters fandom and celebrates community through unique fan experiences and awesome events like LeakyCon, BroadwayCon, Con of Thrones, and PodX. She also serves as President of the board of directors of the Harry Potter Alliance, the Dumbledore's Army for the real world. Taekia graduated with a Bachelor of Arts in Film Studies from the University of Pittsburgh and has a Masters in Business Administration from the Drucker School of Management. She is a proud Ravenclaw and NYC resident, and is always willing to talk television, film, and fandom with anyone who will listen.